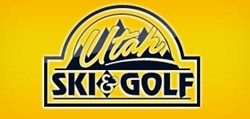 Salt Lake City, UT (PRWEB) November 13, 2013
Utah Ski & Golf (USG) has been providing avid snow enthusiasts with high quality equipment since 1985. The company boasts four different locations and carries a wide selection of snowboarding gear in Salt Lake City and the surrounding area. In addition to their gear and ski rentals in Utah, the company offers discounted lift tickets for a large number of resorts in the state. With new packages set into place, the company is offering the gear and price selection to match the needs of any individual looking to hit the slopes. Beginners and advanced professionals are finding what they need at USG, already causing a dramatic increase in sales for the upcoming winter season.
For beginners, the Bronze packages offers up the lowest price, allowing individuals to enjoy a day on the mountain without breaking the bank. This package provides parabolic skis, utilized for easy turning, poles and boots. The rear entry boot makes them easy to slip on and off, while still maintaining comfort. A Silver package boasts skis that help beginners advance to the next level. It includes front entry boots and poles. The Gold package is designed for intermediate to advanced individuals and offers a wide selection that all provide a different experience on the slopes. For advanced skiers, this is a great opportunity to find the kind of equipment best suited to their personal physicality.
USG also offers up a package for younger children that allow families to rent boots that range from size 7 to 5 and includes parabolic skis and poles. Its priced the same at the Bronze package, making a day out on the slopes an affordable family activity. Clothing and snowboarding gear in Salt Lake City can often be expensive, especially for those who only plan on using them a few times a year. USG also provides clothing and accessory rentals to ensure customers stay warm while on the mountain. They carry a wide variety of brands and sizes for pants, parkas, beanies, helmets, and goggles.
The new package designs are providing customers with the equipment that best suits their needs at an affordable price, said Steve Snell, General Manager of USG. Our sales for the upcoming season are already hitting record numbers. We cant wait until more snow hits.
In addition, USG buys lift tickets in bulk and maintains a good relationship with all of Utahs favorite resorts. They pass their savings onto their customers by offering discounted lift passes. These are available at any of their locations and ensure the highest amount of savings for even the most avid skier. For more information about their package pricing, visit their website at http://www.utahskigolf.com.