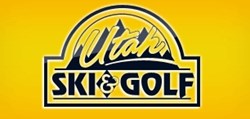 Salt Lake City, Utah (PRWEB) December 10, 2013
Since 1985, USG has been saving residents and tourists a lot of money on snow equipment, rentals and gear. Selling a wide variety of styles and brands, the company has made a name for themselves as a leading supplier of snowboard and ski rentals in Salt Lake City and the surrounding areas. With clothing and winter accessories also available, the company can help prepare anyone for a day out on the mountain. The company wanted to make winter sports more accessible, knowing that many people are unable to afford their favorite hobby. Thinking of ways in which they could reduce the costs of skiing, they decided that lift ticket pricing is often a major financially prohibiting factor. Keeping a quality relationship with all the major resorts in the state, USG now provides individuals with discounted lift tickets in Utah.
USG offers a variety of different rental packages, ensuring that both amateurs and professionals can be well equipped for a decent price. Individuals often utilize snowboard and ski rentals, rather than purchasing, so they have to chance to try out a large variety and find a pair that best suits their needs. With one of the largest selections in the state, USG is providing demos of a large numbers of brands. Keeping their prices low and obtainable has always been their main priority.
Lift tickets are expensive and often prevent avid winter enthusiasts from using the mountains. In order to remedy this high cost, USG developed close relationships with all the major ski resorts in the state, purchasing resort passes in bulk. They pass these savings onto their clients and offer discounted lift tickets in Utah for a large variety of resorts. Though not yet available at all their locations, this offers an alternative price for individuals on a budget.
We want to make sure that our clients are able to enjoy one of the greatest hobbies that the state has to offer without breaking the bank, said Steve Snell, General Manager of USG. Discounted lift tickets are a great way to do that.
With their rental options and affordable lift passes, USG is leading the way for winter enthusiasts throughout the state. For more information, visit their website at http://www.utahskigolf.com.