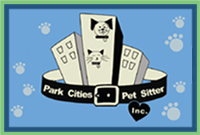 Dallas, TX (PRWEB) May 15, 2014
Dallas-based Park Cities Pet Sitter is in the midst of rolling out a detailed Company Mission statement and set of Core Values list to their employees through a number of small group meetings. PCPSI President, Joette White, spent a lot of time compiling the values and crafting the Company Mission statement, believing that clarifying the company goals and highlighting the values that all employees should display will be the foundation for her companys future success.
As Park Cities Pet Sitter has grown, it is more important than ever to define for my staff and for our clients what service level we want to provide, the kinds of values we celebrate in our people, and how we want to treat each other during the course of business. Some people may minimize the value of creating these intangible ideals, but I am certain that clarifying our goals and the purpose behind our daily activities is instrumental in creating a strong company mission and a cherished place to work, said Ms. White.
Park Cities Pet Sitters recently unveiled company mission is: To be the clients trusted resource for their pets entire life. To provide a service experience that people rave about. To be thoughtful to the people around you and think how you can impact them in a positive way. Ms. White says that her staff already implements the company mission daily by: providing superior pet care and companionship to their clients pets; partnering with clients, when needed, to help make pet care decisions; offering training and exercise; being involved in pet community activities; providing continued pet education and safety training; promoting overall pet health and welfare; aligning with like-minded pet resources; and always remembering they are part of a team.
Caring for pets can be a rewarding, but challenging, profession. Our sitters provide service when it is 100 degrees, when it is raining and when it is below freezing outside. They often miss the big holidays because they are working. And inevitably, our sitters become bonded to the pets they care for, which is hard when one of their clients pets pass away. That is why it is so important to be able to look at the big picture of why our company exists, and why we do what we do every day. It is because we value both human and animal lives so highly, and because every creature deserves the utmost care and respect, that we work together as a team to provide great service. Rolling this out to my staff has been an energizing experience and gives me confidence that we have the right foundation to continue to be successful, said Ms. White.
Park Cities Pet Sitter will be posting much of this information on their website in the coming months, so that clients and prospective new staff members can learn about the companys culture goals and values.
Park Cities Pet Sitter, Inc. has served the Dallas area 7 days a week, 365 days a year since 1992. Pet sitting, daily dog walks, pet taxis, overnight sitting, pet supply shopping, litter box cleaning and dog training are all part of the services PCPSI offers. Park Cities Pet Sitter is bonded and insured, and all sitters are employees–not independent contractors. A manager is on-call 24 hours a day to handle any emergencies. Additional information about Park Cities Pet Sitter can be found on their website at http://www.pcpsi.com.
Related Park City Press Releases